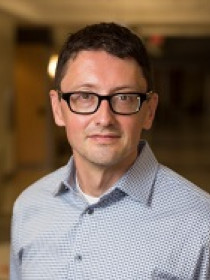 Nathan
Jensen
Professor of Government, University of Texas at Austin
About Nathan
Jensen's research involves the public policy and the study of companies' investment decisions. His main areas of research include: how state and local government economic development policies affect companies and how political events abroad affect the investments of companies. The first of these areas focuses largely on government "incentive" programs to attract investment, which his work argues are largely inefficient and motivated by political considerations. He is also involved in projects centered on making social science more transparent and credible. Jensen has worked with the World Bank on their World Investment and Political Risk Report as well as with the Missouri Partnership in a survey of investors.
Contributions
Publications
"
Pass the Bucks: Credit, Blame and the Global Competition for Investment
" (with ).
International Studies Quarterly
58
, no.
3
(
2014
):
433-447
.
Surveys American voters on their views towards the use of incentives and finds that incentives (tax credits given to firms) are an effective way for politicians to take credit for investment in their district, and to deflect blame for not attracting investment.
"
Field Experiments in Strategy
" (with ).
Strategic Management Journal
37
, no.
1
(
2016
):
116-132
.
Employs a field experiment to query U.S. cities on their willingness to offer tax incentives to firms.
"
Political Regimes and Political Risk: Democratic Institutions and Expropriation Risk for Multinational Investors
"
Journal of Politics
70
, no.
4
(
2008
):
1040-1052
.
Discusses, in one of a series of projects, how politics can affect the risk environment for firms investing abroad.