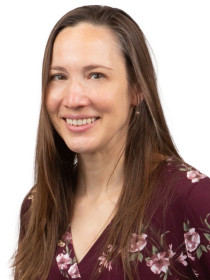 Mary
Alice
Scott
Associate Professor of Anthropology, New Mexico State University
Connect with Mary
About Mary
Scott is a medical anthropologist whose research interests include critical ethnographic analysis of health, health care, and health policy in the United States, with particular focus on the U.S.-Mexico border region. She is also interested in participatory methodologies and action-oriented research. 
Scott is a member of the Doña Ana County Wellness Institute, an organization that convenes agencies and individuals working to address health equity in the county. Her research focuses on teaching and learning health equity in medical education and addressing structural causes of burnout in primary care.
Contributions
Publications
"
Increasing Access, Increasing Responsibility: Activating the Newly Insured
" (with ), in
Unequal Coverage: The Experience of Health Care Reform in the United States
, edited by
Heide Casteñeda and Jessica Mulligan
(
New York University Press, 2018
).
Examines how a free clinic became a federally qualified health center following the passage of the Patient Protection and Affordable Care Act in 2010. Describes the challenges clinic staff faced in transitioning to an FQHC.
"
The Social Life of Coca-Cola in Southern Veracruz, Mexico: How Women Navigate Public Health Messages and Social Support through Drink
" in
Women Redefining the Experience of Food Insecurity: Life Off the Edge of the Table
, edited by
Janet Page-Reeves
(
Lexington Books, 2014
),
227-242
.
Draws from experience with navigating the complexities of consuming Coca-Cola and other soft drinks as a starting point to examine the conflicting roles that such drinks played in the lives of women in Los Canales, Veracruz, Mexico. Argues that in order to understand the seeming conflict between women's recognition of the health consequences of drinking soft drinks and continued extensive use of them, one must move beyond simple notions of non-compliance, fatalism, and lack of proper education. Instead, a broader understanding of health and well-being that includes conceptions of respect, enjoyment, safety, and sociality in the context of a lack of resources to maintain healthy diets is necessary.