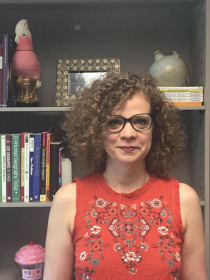 Margath
A.
Walker
Associate Professor of Geography and Geosciences, University of Louisville
Connect with Margath
About Margath
Walker is a geographer who studies the Global South and a variety of topics related to the U.S.-Mexico border, including security policy and civic engagement. She is currently comparing how U.S.-Mexico-Guatemala trilateral policies, aimed at combating violence and fortifying national boundaries, impact key non-governmental organizations. At the University of Louisville, she teaches courses on urban inequalities in cities of the Global South, the history and philosophy of human geography, and qualitative methods. Walker has worked with community organizations on the U.S.-Mexico border and in Kentucky supporting economic and racial justice. She has presented her research to the Department of Homeland Security and municipal agencies in Tijuana, Mexico.