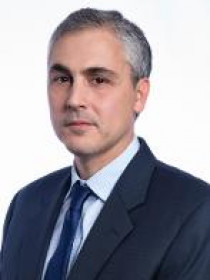 James
J.
Barney
Professor of Legal Studies, American Public University System
Ph.D. in History, University of Memphis
Connect with James
About James
Barney's research focuses on various topics, including Civil Procedure, Constitutional Law, Space Law, Employment Law, and modern U.S. History. In his writings, Barney explores themes such as the intersection of law and society, the evolution of legal systems, political coalition building and governance, and the impact of legal history on contemporary issues. He is currently involved in several ongoing research projects, including a book on New York City politics during the term of its first African American Mayor, David Dinkins, from 1989 to 1993, and is a frequent commentator on Supreme Court decisions. Barney serves as the Co-Advisor to Phi Alpha Delta, a law fraternity, and the Model UN Club at his institution, fostering student engagement and development in the legal field. Additionally, Barney takes on the role of prelaw advisor, keeping abreast of trends in legal education and admissions practices.
Publications
"
The Mixed Message: The Supreme Court's Missed Opportunity to Address the Confused State of Commercial Speech in Nike, Inc. v. Kasky?
"
University of West Los Angeles Law Review
37
, no.
1
(
2004
).
Argues that the Supreme Court missed the opportunity to clarify the confused nature of commercial when it denied to hear the case of Nike, Inc. v. Kasky.
"
Dancing Towards Disaster or the Race to Rationality: The Demise of the Learned Intermediary Standard and the Pharmacists' Duty to Warn
"
Gonzaga Law Review
39
, no.
2
(
2003
).
Advocates for a reappraisal of the learned intermediary standard and explores the pharmacist's duty to warn. Mentions rather than imposing a new, burdensome duty on pharmacists, Congress should pass legislation to provide a nationally unified approach towards the duty to warn of both the drug's negative side effects and known contraindications. Concludes for those reasons, Congress should take the opportunity to pass a nationalized liability scheme similar to that of Restatement (Third) of Torts: Products Liability section 6.
"
Missing the Mark: NASD Rule 2711 and NYSE Rule 472 Mistakenly Emphasize Disclosure Rather Than Amending the Pleading Requirements of PSLRA
"
New York Law School Law Review
48
, no.
3
(
2003
).
Argues that the Supreme Court should reconsider the prior decisions that made it very difficult for plaintiffs to bring fraud claims under security law. Mentions regulators should either prosecute cases of analyst malfeasance using the tools possessed by Rule 10b-5 or empower individual investors to bring private lawsuits against the analysts and their investment houses. Finds For those reasons, the SEC should take the opportunity to focus on strengthening anti-fraud measures by amending the PSLRA to encompass the full breadth of SEC's Rule 10b-5.