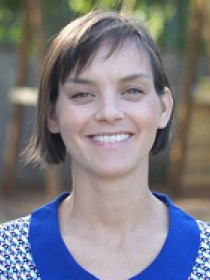 Hilary
Boudet
Assistant Professor of Sociology and Public Policy, Oregon State University
Connect with Hilary
About Hilary
Boudet's research interests include environmental and energy policy, social movements, and public participation in energy and environmental decision making. She teaches courses on energy and society, social movements and research methods.
Contributions
Publications
"
To Act or Not to Act: Context, Capability, and Community Response to Environmental Risk
" (with ).
American Journal of Sociology
118
, no.
3
(
2013
):
728-77
.
Examines twenty communities "at risk" for mobilization because they face controversial energy infrastructure projects. We find that community context shapes motivations to oppose or accept a proposal, not objective measures of threat. We conclude that the combination of community context and capability is the best way to model movement emergence.
"
The Effect of Industry Activities on Public Support for 'Fracking'
" (with ).
Environmental Politics
25
, no.
4
(
2016
):
593-612
.
Combines geospatial data on extractive industry activities and survey data from a nationally representative sample, the influence of extractive industry activities on support for fracking is studied. While limited evidence is found for the impact of proximity to oil and gas wells or production on support for fracking, employment levels in the natural resources and mining sector in the respondent's county and residence in an area experiencing active oil and gas development significantly increase support for fracking.
Putting Social Movements in Their Place: Explaining Opposition to Energy Projects in the United States, 2000-2005
(with ) (
Cambridge University Press, August 2012
).
Reports the results of a comparative study, not of movements, but of 20 communities earmarked for environmentally risky energy projects. In stark contrast to the central thrust of the social movement literature, the authors find that the overall level of emergent opposition to the projects to have been very low, and they seek to explain that variation and the impact, if any, it had on the ultimate fate of the proposed projects.
"
"Fracking" Controversy and Communication: Using National Survey Data to Understand Public Perceptions of Hydraulic Fracturing
" (with ).
Energy Policy
65
(
2014
):
57-67
.
Examines public perceptions of hydraulic fracturing including: "top of mind" associations; familiarity with the issue; levels of support/opposition; and predictors of such judgments. Our results suggest limited familiarity with the process and its potential impacts and considerable uncertainty about whether to support it. Women, those holding egalitarian worldviews, those who read newspapers more than once a week, those more familiar with hydraulic fracturing, and those who associate the process with environmental impacts are more likely to oppose fracking. In contrast, people more likely to support fracking tend to be older, hold a bachelor's degree or higher, politically conservative, watch TV news more than once a week, and associate the process with positive economic or energy supply outcomes.