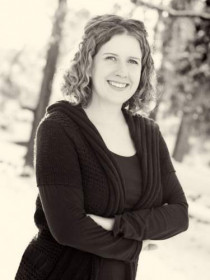 Emily
K.
Brunson
Associate Professor of Anthropology, Texas State University
Connect with Emily
About Emily
Brunson's research focuses on health care access and decision-making. Overarching themes in Brunson's writings include how policies, social structure (including class and racial inequalities), social networks and personal experience combine to produce health outcomes for individuals. Brunson has consulted with national, state, and local organizations including the Johns Hopkins Center for Health Security, the Program for Appropriate Technology in Health (PATH), the Association of Immunization Managers (AIM), the Washington State Immunization Social Marketing Planning Team and the Hays County Food Bank. Brunson currently serves as a founding board member of Capacity Catalyst, a non-profit that links social science students to local and national internship opportunities.
Contributions
Publications
"
Unrequited Engagement: Misadventures in Advocating for Medicaid Expansion
" (with ).
American Anthropologist
120
(
2018
):
601-609
.
Considers Medicaid expansion in an ethnographic context. Highlights the personal impacts of health care access or the lack thereof. Considers how qualitative perspectives like the one provided are often dismissed by researchers in traditionally quantitative disciplines and what implications of this are in terms of policy development and implementation.
"
The Impact of Social Networks on Parents' Vaccination Decisions
"
Pediatrics
131
, no.
5
(
2013
):
1397-1404
.
Examines the impacts of social networks, social media, and traditional media on parents' vaccination decisions. Suggests that the people parents speak to/interact with have the greatest impact on the vaccination decisions parents ultimately make.
"
The SPARS Pandemic 2025-2028: A Futuristic Scenario for Public Health Risk Communicators
," (with ),
The Johns Hopkins Center for Health Security
,
October 12, 2017
.
Illustrates communication dilemmas concerning medical countermeasures that could plausibly emerge in the not-so-distant future. Provides users, both individually and in discussion with others, the opportunity to mentally "rehearse" responses in order to avert comparable communication dilemmas in the future.
"
Identifying Parents Who Are Amenable to Pro-Vaccination Conversations
"
Global Pediatric Health
2
(
2015
):
1-7
.
Identifies points in individual parents' decision-making processes where parents are particularly open to receiving information and advice from health care providers. Provides a mechanism for providers to identify parents who may be particularly receptive to pro-vaccination conversations and thus have the capacity to make providers' efforts at promoting vaccination more effective.
"
Texans Don't Want Health Insurance: Social Class and the ACA in a Red State
" in
Unequal Coverage: The Experience of Health Care Reform in the United States
, edited by
Heide Castañeda and Jessica Mulligan
(
NYU Press, 2017
),
177-202
.
Explores how the implementation of the Affordable Care Act impacted three women living without health insurance in Hays County, Texas. Notes how this policy was differentially experienced by the women based on their social class.