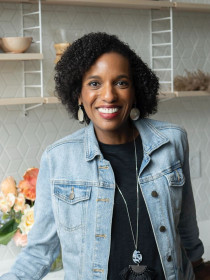 Davia
Cox
Downey
Associate Professor of Public Administration and Director of the PhD in Urban Affairs Program, University of Memphis
Connect with Davia
About Davia
Downey's research focuses on the impact of natural and man-made disasters on local economic development. She also has written about the impact of tax increment financing on communities of color, as well as how different levels of government litigate against each other in disputed policy realms. Downey has served on many community boards including serving as the chair of the Housing Committee for the city of East Lansing, Michigan, and on the board of Voters Not Politicians, a grassroots organization advocating for an end to partisan gerrymandering in the state of Michigan.
No Jargon Podcast
Publications
"
Which Governments Come Out Ahead?
" (with ).
Perspectives on Federalism
9
, no.
1
(
2017
):
13-33
.
Explores the intersection of party capability theory and its impact on win rates between different levels of government in three countries. Sheds light on the applicability of party capability theory in a comparative context.
"
Sudden versus Slow Death of Cities: New Orleans and Detroit
" (with ).
Du Bois Review: Social Science Research on Race
14
, no.
1
(
2017
):
219-243
.
Constitutes a follow-up to an argument made during the late fall of 2005 that posited that many of the approaches and responses to sudden natural disasters might be effectively applied to areas experiencing more chronic economic decay.
"
Disaster Recovery in Black and White: A Comparison of New Orleans and Gulfport
"
The American Review of Public Administration
46
, no.
1
(
2014
):
51-74
.
Investigates the role race and class play in the economic recovery after Hurricane Katrina. Reveals distinct differences in the economic recovery of these places. Analyzes the effect Federal Emergency Management Agency dollars had on the recovery of jobs and housing post-Katrina. Shows that in the area of job recovery, money played little role in economic recovery even while controlling for the effects of race and class.