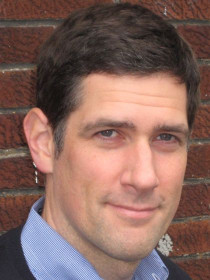 Christopher
P.
Loss
Associate Professor of Public Policy and United States History and Chancellor Faculty Fellow, Vanderbilt University
Connect with Christopher
About Christopher
Loss is a historian of 20th century United States who specializes in the social, political, and policy history of higher education. His interests range from the study of democratic citizenship and interdisciplinary expertise to the research economy and the linkages between the K–12 and higher education systems, focusing in each of these areas on the ways in which the organization of knowledge shapes — and is shaped by — political and social institutions in modern America.
Contributions
Publications
Front and Center: Academic Expertise and its Challengers in the Post-1945 United States
.
Traces the rise of interdisciplinary research centers and their contribution to social policy and political debates since World War II.
"
Universities in America since 1945
" in
Oxford Research Encyclopedia of American History
, edited by
Jon Butler
(
Oxford University Press, forthcoming
).
Explores the history of the federal-academic partnership since World War II.
"
A Brief History of Doctoral Discourse
" in
The Future of the PhD
(
Council of Graduate Schools, 2016
).
Discusses the history of the dissertation in the United States; this paper was written and delivered at a conference on the future of doctoral training convened by Council of Graduate Schools
The Convergence of K–12 and Higher Education
(with ) (
Harvard Education Press, 2016
).
Examines the cross-fertilization of K-12 and higher education policies and programs since the passage of the Elementary and Secondary Education Act and the Higher Education Act fifty years ago.
Between Citizens and the State: The Politics of American Higher Education in the 20th Century
(
Princeton University Press, 2012, paperback 2014
).
Studies of the role of higher education in state development and in changing conceptions of democratic citizenship in the twentieth century United States.