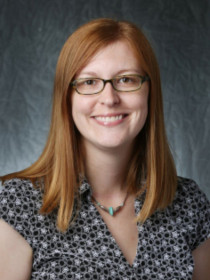 Christie
L.
Maloyed
Associate Professor of Political Science, Associate Dean of Liberal Arts, University of Louisiana at Lafayette
Connect with Christie
About Christie
Maloyed's research focuses on civic education, civic engagement, and local government. Overarching themes in Maloyed's writings include the role of habits as a foundation for democratic education, instructional methods to encourage democratic practice, and involvement in local government. Her forthcoming book, The Party is Over: The New Louisiana Politics, (co-editor Pearson Cross, LSU Press, Spring 2022), provides a comprehensive reassessment of Louisiana state politics, from institutions to politics to policy. Maloyed serves as the voter services chair for the League of Women Voters-Lafayette.
Contributions
Publications
"
Place-Based Civic Education and the Rural Leadership Crisis
" (with ).
Great Plains Research
23
(
2013
):
127-135
.
Argues that the mass out-migration of rural youth in the Great Plains and the pending leadership crisis could be ameliorated by implementing more placed-based civics curricula in K-12 schools.
"
Reverend John Witherspoon's Pedagogy of Leadership
" (with ).
American Educational History Journal
39
, no.
2
(
2013
):
349-364
.
Shows that the Rev. John Witherspoon was able to transform the College of New Jersey (now Princeton University) into a leading institution by focusing on civic pedagogies that emphasized public service as a noble pursuit.