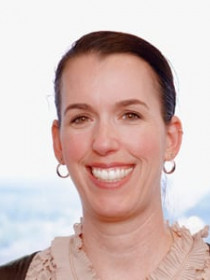 C. Monique
Deal Barlow
Doctoral Student, Georgia State University
Connect with C. Monique
About C. Monique
Deal Barlow's research focuses on the intersectionality of evangelical Christianity and politics. Deal Barlow's overarching themes in writing include the impact of evangelical Christianity on attitudes toward public policy, effects of biblical literalism on political participation, and dog whistle politics. Deal Barlow has taught Introduction to Religious Studies and Introduction to American Politics at Georgia State University.
Publications
"
Paved with Bad Intentions: QAnon's Save the Children Campaign
" (with ).
Journal of Online Trust and Safety
1
, no.
2
(
2022
).
Introduces three factors that potentially contributed space for appropriating the slogan into the QAnon-backed #SaveTheChildren campaign and, in this context, examines images of children shown alongside QAnon #SaveTheChildren messages. Examines the use of race, age, gender, and graphic depictions in this exploitative imagery. Shows QAnon-related images massively over-represent preteen, white children compared to child-trafficking statistics and include a substantial proportion of graphic imagery.