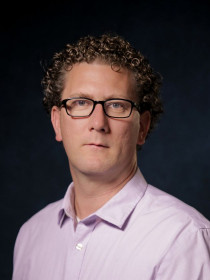 Brian
R.
Beabout
Associate Professor of Education, University of New Orleans
Connect with Brian
About Brian
Beabout's research focuses on educational change and urban school leadership. Overarching themes in Beabout's writings include the importance of school-family-community relationships in urban schools and the unintended consequences of educational reform. Beabout was a founding board member of the Morris Jeff Community School in New Orleans and has served on the boards of the Coalition of Diverse Charter Schools as well as the School Leadership Center of Greater New Orleans. Beabout has consulted for the Louisiana Department of Education and the New Orleans Public Schools.
Publications
"
Parental Voucher Enrollment Decisions: Choice within Choice in New Orleans
" (with ).
Journal of School Choice
7
(
2013
):
560-588
.
Investigates the school choice decisions of low-income parents participating in a publically-funded voucher program in the city of New Orleans. While academic performance of the selected public school was notably not an oft-cited factor in parents decisions, a range of other options ranging from geographic location, spirituality, safety, and parent communication were mentioned. Most significant was the powerful impact of the brand power of Catholic schools in the parents' decisions.
"
Community Leadership: Seeking Social Justice while Re-Creating Public Schools in Post-Katrina New Orleans
" in
International Handbook of Educational Leadership and Social (In)justice
, edited by
Ira Bogotch and Carolyn Shields
(
Springer, 2013
),
543-570
.
Tells the story of the rebirth of the Morris Jeff Community School between its Katrina-forced closure 2005 and its reopening in 2010. Using a framework of community leadership, the story provides an example of how the founders of this charter school successfully worked to build trust across lines of race and class and create a public school committed to advocacy, diversity, and excellence.
"
Family Engagement in Charter Schools
" (with ), in
Handbook on Family and Community Engagement
, edited by
Sam Redding, Marilyn Murphy, and Pam Sheley
(
Information Age Publishing, 2011
),
147-151
.
Examines the key issues involved in the practice of community engagement in the context of charter schools. In addition to identifying the potential benefits of parental choice for such partnerships, some challenges related to the process of creating charter schools are discussed. A set of guidelines for schools, districts, and state education authorities is included.