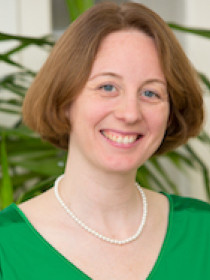 Anna
Mitchell
Mahoney
Administrative Assistant Professor of Women's Political Leadership, Tulane University
Director of Research, Newcomb College Institute
Connect with Anna
About Anna
Mahoney's research focus is on the intersection between identity and representation. In particular, she studies how individuals negotiate their multiple identities in political contexts including governmental institutions and electoral campaigns. She is developing a book manuscript which investigates the role gender and political parties play in women's ability to act collectively on behalf of themselves and their constituents by creating women's legislative caucuses. The most recent extension of this research agenda focuses on the varied roles these groups play in the policymaking process both directly and indirectly and their effectiveness in creating public policy. Mahoney has civic association relationships with the Louisiana Women's Policy and Research Commission, the American Association of University Women, the League of Women Voters, and the Women's Leadership Council of the United Way of Southeastern Louisiana.
Contributions
Publications
"
Fertile Ground: When and Where do Women's Legislative Caucuses Emerge?
," (with ),
Northeastern Political Science Association Annual Conference
,
2014
.
Identifies the conditions under which women's legislative caucuses emerge.
"
Women as Party Members: What Women's Caucus Creation Tells Us
,"
American Political Science Association Annual Conference
,
2013
.
Analyzes the creation of women's caucuses in four states as a lens through which to examine women legislators' relationship to political parties.