How To: Best Practices for Answering Pressing Policy Questions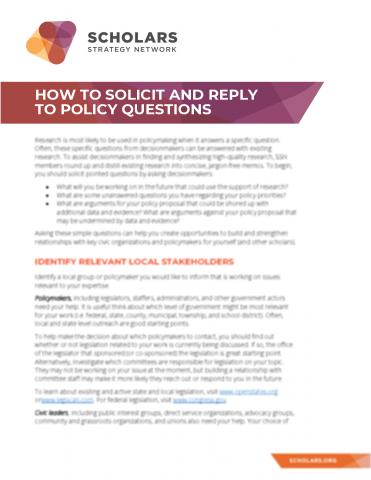 Research is most likely to be used in policymaking when it answers a specific question. Often, these specific questions from decision-makers can be answered with existing research. To assist decision-makers in finding and synthesizing high-quality research, SSN members round up and distill existing research into concise, jargon-free memos.
Download this free guide to learn more.
More Resources from SSN
Get this resource in your email