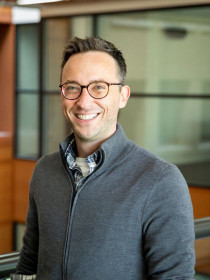 Nicholas
Hillman
Associate Professor of Educational Leadership and Policy Analysis, University of Wisconsin-Madison
Connect with Nicholas
About Nicholas
Hillman's research explores how states and the federal government finance college education, and how their financing policies affect educational opportunity. His teaching includes courses on higher education finance, the politics of higher education, and research methods. To engage his work with public policymaking, he has developed research partnerships with the Wisconsin Center for the Advancement of Postsecondary Education, the Institute for Higher Education Policy, and the Civil Rights Project at the University of California, Los Angeles.
Contributions
No Jargon Podcast
Publications
"
When to Begin? Socioeconomic and Racial/Ethnic Differences in Financial Planning, Preparing, and Saving for College
" (with ).
Teacher's College Record
(
forthcoming
).
Documents the extent of inequality that exists, and that exists very early in a child's life, when families financially prepare for college.
"
Reforming Repayment: Using Income-Related Loans to Reduce Default
" in
Reinventing Financial Aid: Charting a New Course to College Affordability
, edited by
Andrew Kelly and Sara Goldrick-Rab
(
Harvard Education Press, 2014
).
Examines the history and evolution of "income-based repayment" plans for federal student loans, outlining the shortcomings of this financing mechanism.