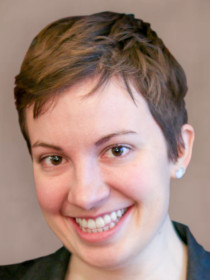 Lina
Mary Caroline
Stepick
Senior Researcher in Community Development, Federal Reserve Bank of San Francisco
About Lina
Stepick's research focuses on labor standards, low-wage work, affordable housing, and coalition organizing. They research unstable work scheduling practices, carework, and climate impacts on jobs and job quality.
Contributions
Lola Loustaunau

Lina Mary Caroline Stepick

Ellen Kaye Scott
Publications
"
Valuing the Cause: A Theory of Authenticity in Social Movements
" (with ).
Mobilization
(
forthcoming
).
Distills two orthogonal types of authenticity in social movements: grassroots (in)authenticity, based on idealized notions of civil society, and institutional (in)authenticity, rooted in cultural-cognitive schemas used to judge fit with established SMO categories.