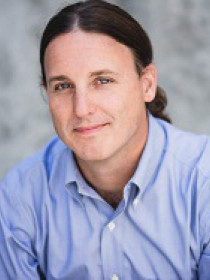 Ethan
J.
Evans
Assistant Professor of Social Work, Sacramento State
Connect with Ethan
About Ethan
Evans' interests include health care policy and reform, social welfare, organizations studies, and medical sociology. Evans has taught classes in quantitative methods, U.S. welfare state, and urban sociology. Evans' dissertation project analyzed changing roles and responsibilities of social welfare provision, system governance and service delivery under the Affordable Care Act. Other projects include: exploring health access disparities for children of immigrants, state policy effects on access improvement, and the impact of family instability on decisions to seek formal medical care across the life course. Evans has a Master's degree in Social Work, was Executive Director of the Sacramento Housing Alliance, and has served several community and governmental advisory boards and commissions. 
Contributions
Arturo Baiocchi

Susanna Curry

Ethan J. Evans
Publications
"
What is the Difference? Health Insurance and Health Care Services: Varied Barriers for Immigrant Children in the U.S.
" (with ).
International Migration
(
2016
).
Demonstrates that disparity patterns between access to health insurance and access to health care services differ, presenting additional barriers to integration of diverse children in the U.S. health system.
"
Unequal Access: Insurance Coverage and Immigrant Generational Status of Diverse Children
" in
Health Care and Immigration: Understanding the Connections
, edited by
P. Fernandez-Kelley and A. Portes
(
Routledge, 2013
),
27-102
.
Examines inequities in health insurance coverage for children in the United States, finding that generation status of immigrant children entrenches racial and/or ethnic disparity.
"
State Health Insurance Policy and Insuring Immigrant Children
"
Policy Brief: UC Davis Center for Poverty Research
1
, no.
4
(
2012
).
Examines the contradictions of specific CHIP eligibility criteria between states. Findings suggest that by accounting for differing policies, disparity between 1st and 3rd generations could be reduced by half and that between 2nd and 3rd generations by two-thirds.
"
Yes We Do! Blick Auf die Sozialleistungen und Wohnungslosenhilfe in den USA
"
Wohnungslos
4
(
2009
):
139-42
.
Provides a comparative overview of the U.S. safety net and homeless continuum of care for a German professional audience, written while serving as a German Chancellor fellow with the Alexander von Humboldt Foundation.