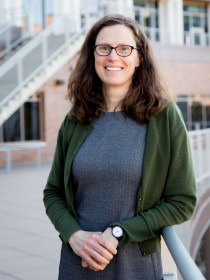 Annalee
Good
Researcher, Wisconsin Center for Education Research, University of Wisconsin-Madison
Connect with Annalee
About Annalee
Good's research focuses on a wide range of education issues, including the role of academic tutoring in school improvement and reform, the integration of digital learning into K-12 schooling, and the role of K-12 teachers in the design and implementation of education policy. She was a classroom teacher before earning her master's and doctoral degrees in Educational Policy Studies from UW-Madison, and continues to teach online courses for middle school students in Wisconsin.
In the News
Annalee Good
's research on
standards for digital education tools
discussed by
"UW Collaborators Point Out Disparity in Sphere of Digital Learning,"
The Badger Herald
,
May 1, 2014
.